Deciding to have a vasectomy is a huge decision, but once you decide to get the snip, you'll need to find a doctor that you can trust. It's important to choose your vasectomy doctor carefully, as the decision can make a difference down the line to your experience, outcomes, and costs.  
With about one in four men over the age of 40 choosing to have a vasectomy, the procedure is increasing in popularity amongst Australian men. It is a fast, largely-pain free procedure that takes a huge contraceptive responsibility off couples. Choosing permanent birth control is a personal and private decision between couples, and so it is often difficult to find the right doctor for you. Here are our tips on how to start your search.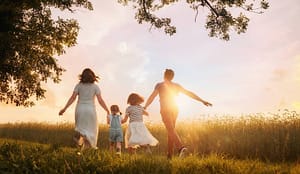 How is a vasectomy performed?
During a vasectomy, your doctor will administer a local anaesthetic before making a small incision in your scrotum. This will allow your doctor to access the testes and cut the vas deferens.
Find a doctor that will offer a "no-scalpel", "fascial interposition", "open-ended" vasectomy, which is a less invasive procedure as it does not require stiches and has a faster healing time.
A fascial interposition vasectomy reduces the risk for failure from 1% to 0.1%. This is done by placing a layer of tissue between the two ends of the vasectomy minimising the vas deferns from reconnecting.  
The "open-ended" vasectomy reduces the risk of post vasectomy pain syndrome by avoiding testicular engorgement post vasectomy.  
Essentially, the "no-scalpel", "fascial interposition", "open-ended" techniques are innovative methods in completing a vasectomy allowing for minimal discomfort, faster healing times and a higher success rate. All three methods can be completed in a single vasectomy procedure in less than 20 minutes.
How do I find a doctor right for me?
So now that we've gone through the details of the vasectomy procedure, we'll run you through looking for a doctor. Above all else, you will want to find a doctor that will help you feel comfortable and relaxed during every single step – from consultation to post-procedure.  
Ask your family and friends for recommendations. Do keep in mind that vasectomies are quite a private decision, so some people are reluctant to give recommendations.
Contrary to popular belief, you do not need a GP referral to get a vasectomy. However, your GP may be a good source for finding a reputable doctor.
Now that you have done your research, you should also make sure your doctor has good credentials and the right experience. Find a vasectomy doctor that has experience in surgery and has had detailed and specific training in performing vasectomies. 
Important things to consider when finding a vasectomy doctor
A vasectomy procedure can be done in less time than a conventional vasectomy procedure, taking only about 20 minutes. Unless you've had an IV 'twilight' sedation, you will be able to drive yourself home from the procedure. In this case, you will not be able to drive for 24 hours, and you will need to be released into the care of a friend or family member.
Find an accessible location near you with office hours that can suit you. These can all affect your pre-procedure and post-procedure experience when it comes to your vasectomy.
To get the most out of your healthcare practitioners, clear communication is a must. Make sure your doctor can communicate easily with you. Some doctors can speak multiple languages so you can voice your healthcare concerns in your own language.
Think about how you are treated on the phone, to the clinic staff, and your feeling of support. This can also extend to the look of the clinic. Is it comfortable? Does it look clean? It is these little things that can affect your overall experience. Look for a clinic that can offer you a 24-hour hotline following your procedure in case you have any concerns.
Once you have had your vasectomy, you will need to wait to have sex until your surgery has completely healed. However, your vasectomy will not make you immediately sterile. Your doctor will organise a sperm test, typically 3 months following your procedure, to confirm that you are infertile.
We are here to help you at Circumcision Vasectomy Australia
When it comes to a vasectomy, you will want to go with someone that you can trust to do the right job. Finding the best doctor for you can help you feel at ease with your vasectomy procedure. At Circumcision Vasectomy Australia, our clinic is always here to answer any questions that you have. We're here to discuss your options and talk through a vasectomy procedure with you. Book a consultation today with our friendly team or call us at (03) 9007 2020.
About The Author


Dr. Shehab Abdalla is the Director of Circumcision Vasectomy Australia. He has completed a fellowship through the Royal Australian College of General Practitioners and now specialises in circumcisions and vasectomies.
Connect with Dr. Shehab Abdalla on LinkedIn